Blog
Forex Regulation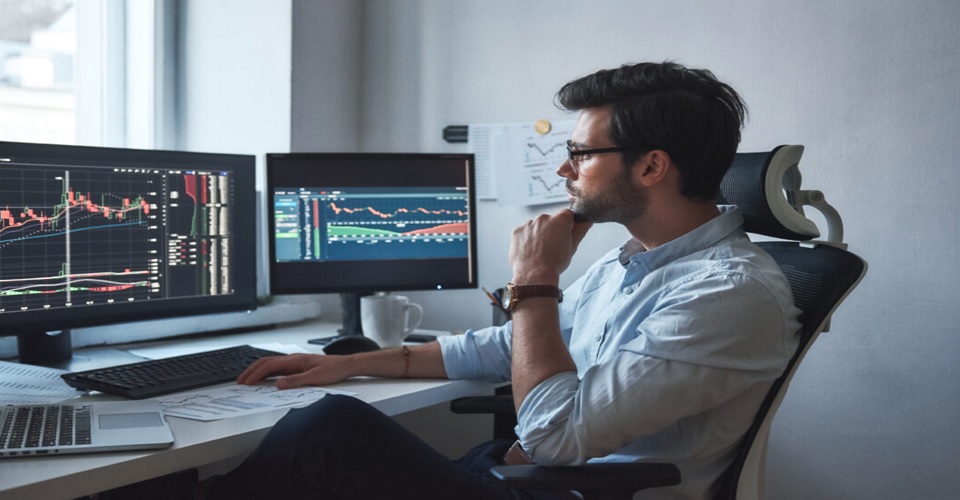 Many are somewhat unsure about forex trading regulations as these are somewhat scant when compared to the more rigid financial regulations in other sectors, besides the fact that they vary from one place to another.

The fact that there isn't one body which governs the whole market may make things seem more complicated. Indeed, regulators set standards which brokers who lie under their particular jurisdiction will then need to follow.

Naturally as with any kind of regulation, it is better to be aware of what it entails. Forex regulations are important as they make forex trading safer and more secure for all involved. They also seek to ensure that everything is carried out as fairly and as ethically as possible in the market.

Over the years forex trading has gained more popularity, and this has led to the need for a more heavily regulated market to make sure that forex is a safe investment option for anyone wishing to give it a go.

There are various types of forex regulators. It basically depends on the jurisdiction. Some are governed by the central bank, while in others there is a designated regulatory agency which oversees everything. These are licensed companies which need to follow certain rule of conduct. Some countries adopt stricter regulations, and as a result forex trading in one country can vary considerably than trading in another country.

Having said that, we can still see some patterns that are common to different countries. For instance, lately several countries introduced restrictions on the maximum leverage that is offered to traders, with the main aim being to limit the risks involved when trading. However, let us delve a bit deeper into the various forex regulations in different regions so as to give you a better idea what they involve.

Europe
Forex trading is highly popular in European countries. Most countries have their own regulators. However there is also the European Commission which is a regulatory entity which has considerable importance on the whole region regarding matters pertaining to finance as well as forex. There is a law called MiFID which controls most of the aspects of the forex market in the EU region. MiFID is short for the Markets in Financial Instruments Directive, whose main aim is to offers safeguards for investors through more transparency and efficiency. There is also the European Securities and Markets Authority (ESMA) which establishes the main regulatory framework for European countries, along with other bodies such as the CySEC which licenses many forex brokers, the BaFIN, the FCA, the Finma, Consob and CNMV.

North America
North America's forex trading regulations are among the most stringent. The Commodity Futures Trading Commission (CFTC) and the National Futures Association (NFA) are the two agencies which regulate the market in this area of the US. A forex broker who wishes to offer services to traders needs to be licensed by both these entities. One of the regulations pertains that American brokers need to maintain a minimum capital of $20 million, which is a large sum compared to what other countries require. This is mainly related to the fact that forex regulations in the US restrict brokers from offering leverage of more than 1:50. There are also laws which restrict trading CFDs.

Canada also falls within this region, and here the forex trading regulations are quite complex since there are 15 different regulatory bodies overseeing forex trading, including the CSA and the IIROC. Here traders benefit from a high level of protection but things are somewhat strict for brokers.

Asia and Oceania
Forex trading here is very popular, and it is also well regulated in most areas. Central banks are mainly responsible for regulation, and there are also some regulatory agencies such as the Hong Kong Securities and Futures Commission. The SFC is considered to be one of the strictest authorities in the world. There is also the ASIC, the Australian Securities and Investments Commission which is the main regulatory agency for Australia.

Africa
Compared to other areas, forex regulations in Africa are not that strict, but since the forex market is consistently gaining popularity, the need for a better regulatory framework is being felt. Till now most countries rely on South Africa for regulatory support, where the main regulator is FSCA, the Financial Sector Conduct Authority. In Nigeria, for instance, the Central Bank of Nigeria takes care of regulatory aspects, along with the Securities and Exchange Commission of Nigeria. Here, unlike other countries, there is no need for brokers to be regulated in order to offer services to local traders, hence control is somewhat lacking.

All in all, while the rules which are set out by the various regulatory agencies vary from one country to another, the general idea on how the forex market is controlled is similar. Some forex regulators are stricter than others, while as noted earlier in some countries more needs to be done so as to offer better safeguards.